We had a week long break at the start of October due to the Chinese National Day celebrations. After all that planning, we finally set off to visit the charming land of Cambodia. We took an evening MU flight out and arrived in the night. (It was a bad flight, but that's another story. We're excited to see Cambodia Angkor Air will be flying direct here soon and will definitely fly with them instead next).
We quickly checked into our beautiful boutique hotel The Plantation, in a quiet street of central Phnom Penh and booked an independent tuk-tuk driver through the hotel for the next day. So, when people talk about Cambodia, it's almost always immediately about the temples of Angkor in Siem Reap. The temples are indeed amazing but the millions of tourists yearly often overlook Cambodia's very recent history (1975-1979) – the Khmer Rouge regime. Of which, the last surviving leaders are currently still facing trial for. Visiting the various museums that explains this, opens your eyes to the struggles of the Khmer people even today, as they continue to rebuild their nation after losing millions of their brothers.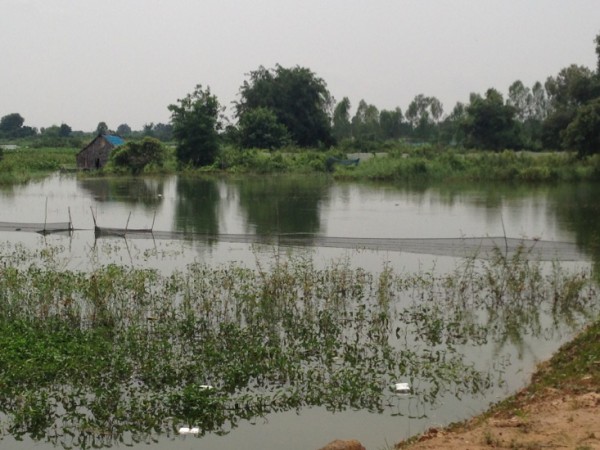 We travelled about 45 minutes to the Killing Fields (Chuoeng Ek) from the city centre, followed by Tuol Sleng Genocide Museum (a former high school turned torture prison S21). If you're completely unaware of the stories behind these places, I suggest you read some online materials for a little summary (1: Killing Fields, 2: Tuol Sleng). What we saw undoubtedly changed us. As many have mentioned on travel forums online, it's strange to give such sombre locations 5/5 ratings but it deserves exactly that.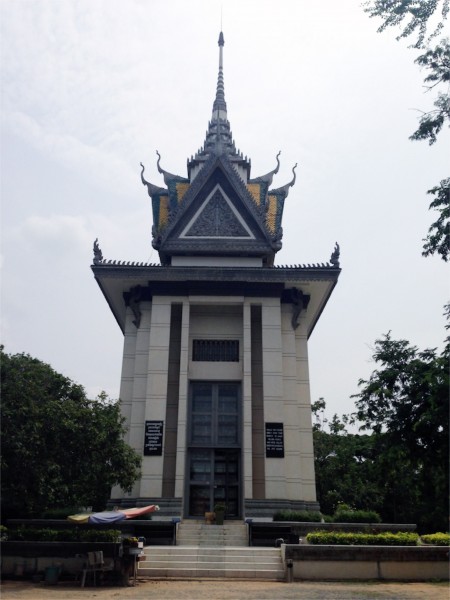 The two places have been excellently maintained and kept in their images of the past. You do have to be mentally prepared to visit these sites though and remember you are there to take a step out from that sheltered existence, and accept such cruelties exist, and understand something like this must never happen again anywhere. For the Killing Fields, we used the audio tour which comes free with the entrance ticket. For Tuol Sleng, however, we decided to get a guide. It definitely was a good choice – we got so much more out of that experience with the guide.
Our kind local guide works in the museum, and at some points, she had to fight tears as she retells the story of the fate suffered by many including her very own loved ones. She was only a young child at the time. She'd explained she was the only one in her family along with her mum who managed to escape to Vietnam during the occupation. Nobody else from her family survived.
Having someone who's lived through it, bring you through the events and explanations of such cruelty under the Pol Pot regime, makes it far more real. I admit, I got really shaken and emotional at some parts and  but I knew as many others do, realities like these must not be shunned. They must be acknowledged. Unfortunately, as we've seen, the human race often forgets too quick, and history repeats too readily.
At the end of the visit, we managed to meet with Chum Mey, one of the only 12 survivors from the prison, who is also volunteering his time in the museum. Chum Mey is also one of those who will be presenting evidence against the surviving leaders of the Khmer Rouge regime in their ongoing trial. We bought his book in support of his organisation Victims Association of Democratic Kampuchea.
Meeting and speaking with Chum Mey in person was a humbling experience. From what we've seen and heard, the numbers of people visiting these two places are not nearly as much as the Royal Palace. Ticket sales go quite a way to help the organisations and its people. So I'd definitely urge anyone who has a day in Phnom Penh to drop by.
To get there:
Tuol Sleng Genocide Museum is at the corner of Street 113 and Street 350
Killing Fields is a bit further out. About 45 minutes from city centre.
For both places, all tuk tuk drivers will know the place so no worries navigating your maps.
Admission: US$2-3