We were just around the corner tailoring some business shirts, and decided to pop by the Antiques Market that people have been talking about.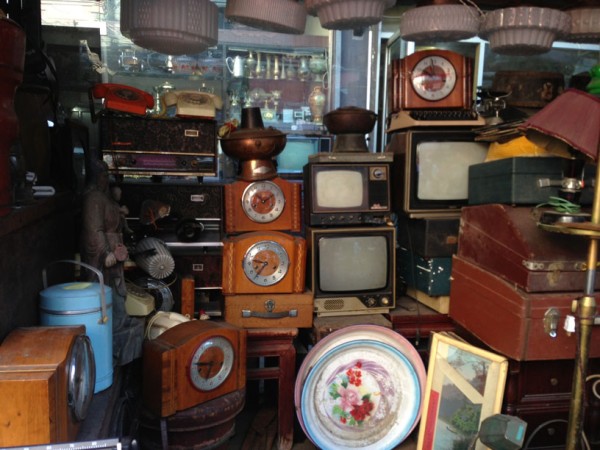 Even without the antique stores lined up, this street was an interesting street on its own. People still live in this area, and even though the goods they have were pretty repetitive, it was a rather pleasant walk.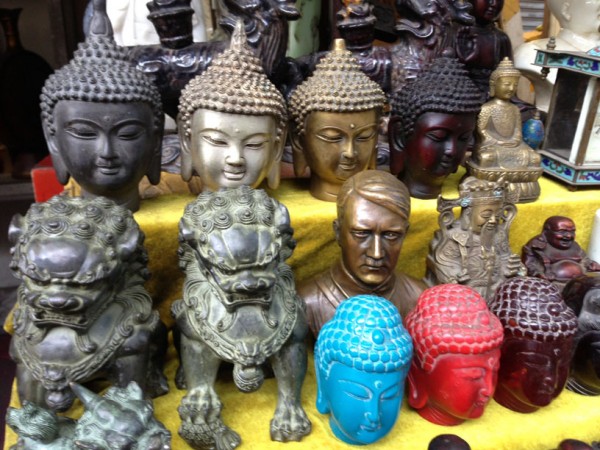 We saw things from old vinyl players with oriental designs, nostalgic old toys, to old propaganda posters, life sized glossy statues of Mao, and rusty little badges. If you do choose to purchase something there, bargain hard as the authenticity of the items sold are sketchy at best.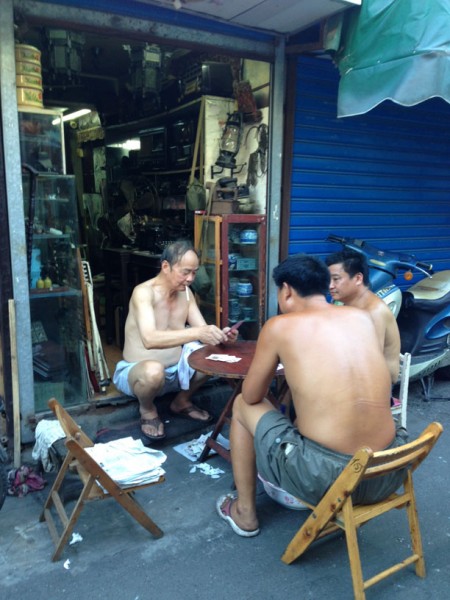 We kept coming across the locals indulging in games of mahjong or cards. The shuffling of little tiles could be heard around every corner – signs that several games were well in progress.
Where it is: Enter from Xizang Lu into Liuhekou Lu,
and walk down the stretch of Dongtai Lu.
东台路, 西藏路和浏河路路口