[Update: Seems there is now a new outlet in Beijing as well. Please see thebeijinger.com for details.]
When the question is posed "What should we do this weekend?" The answer for us usually revolve around eating, drinking, exploring the city, bumming around at someone's place. A puzzle house is not exactly the most common thing to suggest. But a new experience is always welcoming after weeks of doing the same old things.
Mr X serves this purpose of being a slightly alternative activity with friends. It's a puzzle house with several rooms of different themes, all of them a little spooky in their own ways. You're brought to the room you booked, and are "locked" inside the room for an hour without your bags, phones, anything, to find your own way out (not back through the front door, smartypants).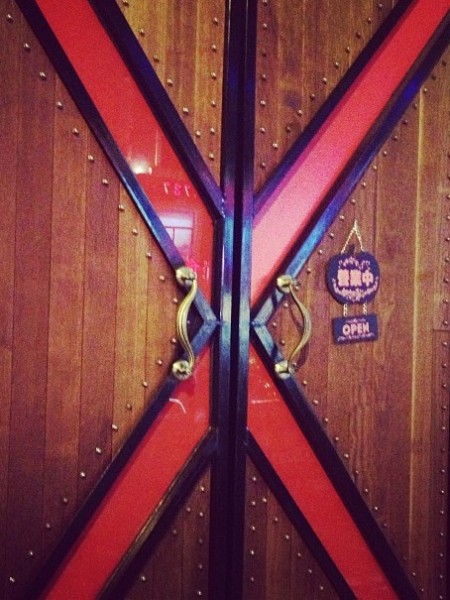 I always felt like I was entering a scene of Saw, Cube, or La habitación de Fermat (Fermat's Room). Just look up the pictures on SmartShanghai. Thankfully, the rooms do not require you to do anything violent. The only violence they subject you to are feelings of stupidity for not being able to solve the puzzles, and occasionally the excruciatingly annoying sounds or music in some rooms that serve as clues. If you're stuck on a puzzle, you can flash a help card at the camera and someone would come in to give you a mega clue. You can only use this option once.
It gets exciting every time a puzzle is unlocked which leads you to another puzzle and another, and another, leading you to different doors you never realised existed. It's a cool and well designed area which you only get to appreciate if you start solving the puzzles. Chinese is not needed once you get into the rooms. The clues are pretty universal.
The main downside for us is that the ticketing website can be pretty confusing even for those who are able to read Chinese, and so is almost impossible to navigate for those who can't read it at all. So having a Chinese friend is handy, if not necessary for this part. So go out there, and make a Chinese friend today~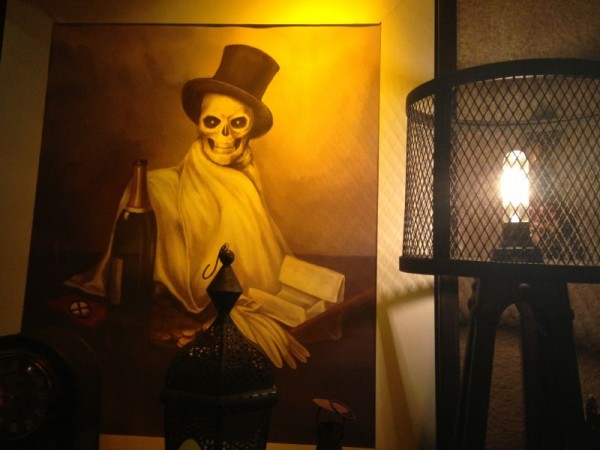 You'd need to prepay online to book slots and reservations are absolutely necessary. Even on a workday morning the place seems to be booked out. Not sure if it was that particular day or if everyday's the same, but if you were thinking of going on a weekend or after office hours, reserve your spot.
I went twice and I personally preferred the time when we went in a bigger group and booked the room to ourselves. The one time when we had to share the room with a different group of people, the different groups tend to keep to themselves and weren't comfortable working with each other.
I always enjoyed going to Mr X. But it's certainly not for everyone. You might end up hating it but do give it a go if you haven't. It's worth experiencing at least once.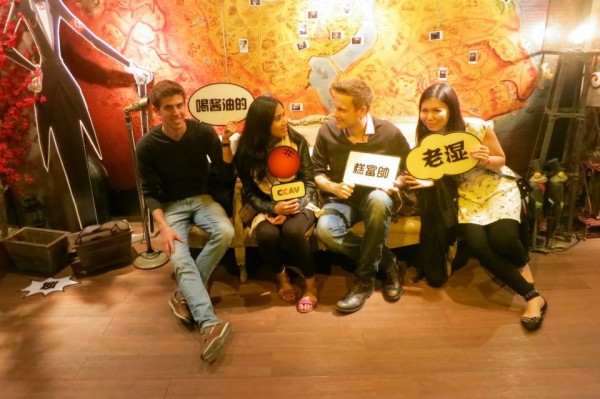 Reservations: www.damai.cn/ticket_38327.html
Price: 100yuan/person (off-peak), 120yuan/person (peak hours).
You can also book the entire room for your group of friends (which is worth it if you're in a group of about 7-8 people).
Addresses:
1) 825 Dingxi Lu, near Yan'an Xi Lu
定西路739号, 近延安西路
2) (The newer, fancier looking outlet)
Bldg 1, 550 Jumen Lu, near Quxi Lu
局门路550号1号楼, 近瞿溪路