One of the popular activities to do when in Chiang Mai or Chiang Rai is visiting an elephant camp. Anantara Golden Triangle actually offers it as one of the free activity per night stay options. If you were wondering where these elephants come from, they belong to the Golden Triangle Asian Elephants Foundation (GTAEF), a non profit organization.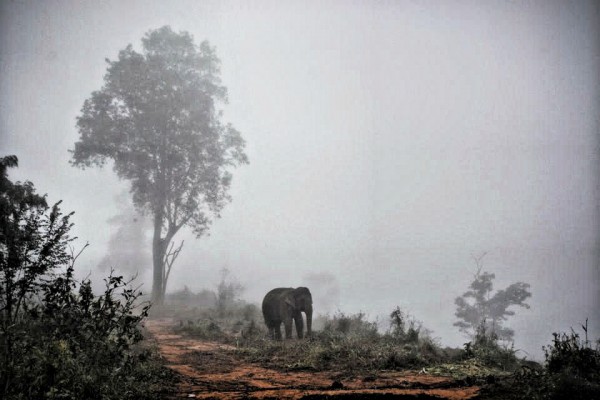 Both Anantara Golden Triangle and Four Seasons Tented Camp have a partnership with the project. GTAEF actually hires these elephants along with their mahouts. In the past, distressed elephants (from street begging, or illegal logging works) were merely bought over from their mahouts, but they soon realised it only allowed a never ending conundrum of buying and selling of elephants. Sustainability became a target, and so came the rise of the foundation as it is today. The mahouts are taken in along with their elephants, giving them and their families shelter and good pay, in order to not tempt them to return to their old ways of earning a livelihood.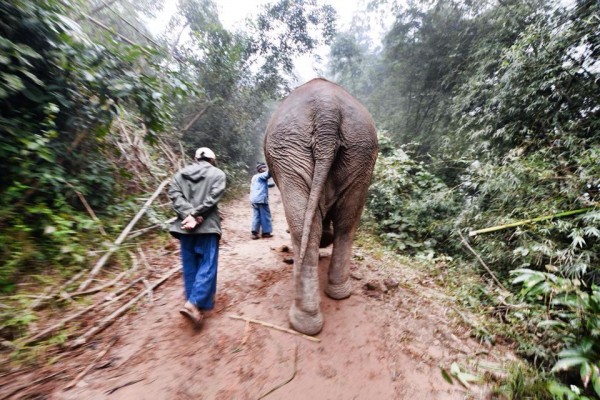 It's really amazing to see the elephants up close. We did both the elephant trek over the plains, as well as the mahout training. For the mahout training, we were slotted for the early morning (starting at 7am). It's quite chilly in the morning in December (8-14°C), and extremely misty, which made for some pretty special pictures.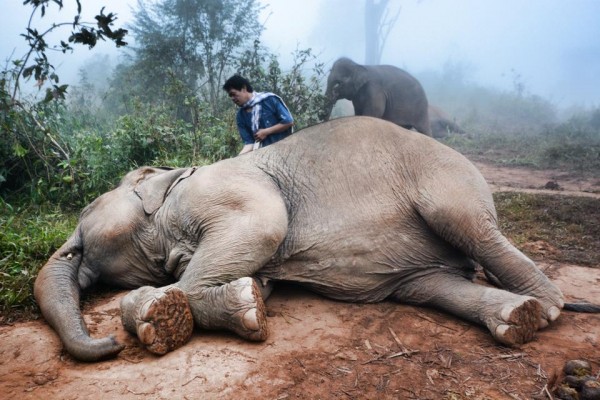 We first gathered in the base camp near the mahouts' homes. One of the representatives from the foundation then starts to explain the project and introduces the training, before heading up to the hilly jungle to fetch our elephants from their resting places. Throughout the activity, the guides would introduce us the very basic commands to "steer" and direct the elephant, as well as the common ways to board and alight the elephants.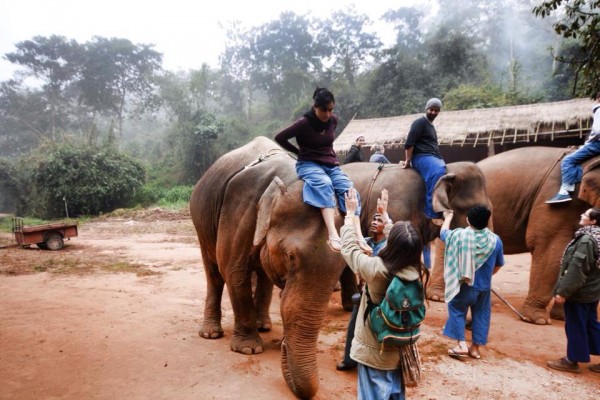 Riding the elephant on our own was quite a surreal experience. Obviously very different from the feeling of riding a horse. And not only because of the sheer difference in size, but elephants have a completely different walking style which might take longer for some to get used to. I felt pretty at ease quite immediately though.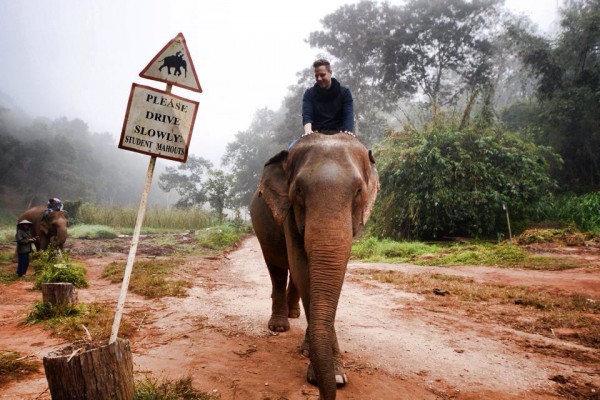 On a serious note, there are lots of places throughout Southeast Asia that provide elephant treks but not necessarily the ethical way. Many of us don't realise how often these lovely animals are exploited these days for money from tourists. Some elephants are used for street begging (walking around on scorching hot roads, waiting for someone to pay to feed them), or are fitted with a saddle and made to carry tourists around for longer hours than they should, with little time in between to eat. Keeping in mind that an elephant needs an average of 200kg of food each day – that little "banana snack" in between definitely does not suffice. They're basically starved.
As one of the guides from the foundation said "most of these tourists do love elephants, they are merely unaware". So it's always good to put the word out there in our own little ways.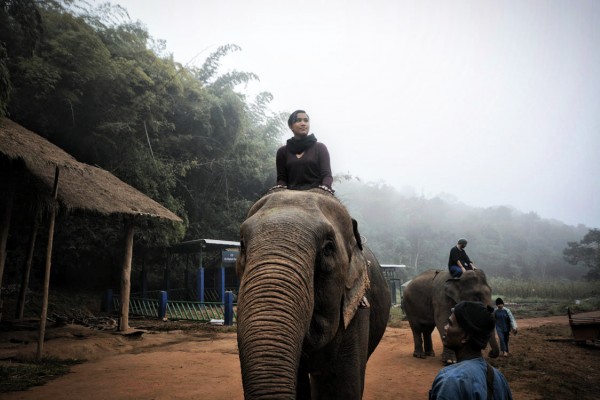 Read more about the project: www.helpingelephants.org
Anantara Golden Triangle: goldentriangle.anantara.com

Related posts:
Our Stay at Anantara Golden Triangle