[Having been back in Singapore for two weeks, I'd decided to squeeze in as many friends, and sights I've missed, in my itinerary. And I'll be journalling some of these places here. My bulkier camera was left in Shanghai and photos were only snapped using my phone this trip. So, forgive the photos.]
One thing about Singapore that foreigners love and locals hate is that it's summer all year round. The sun is always felt if not seen, rain or shine, the heat lingers, and the air remains humid.
Experiencing unrelenting heat waves in city centers overseas, I can at least say Singapore's heat can be a little more forgiving. There're air conditioned walkways, malls, and shades almost everywhere you go, and being surrounded by sea, we do get coastal breezes that help keep us sane.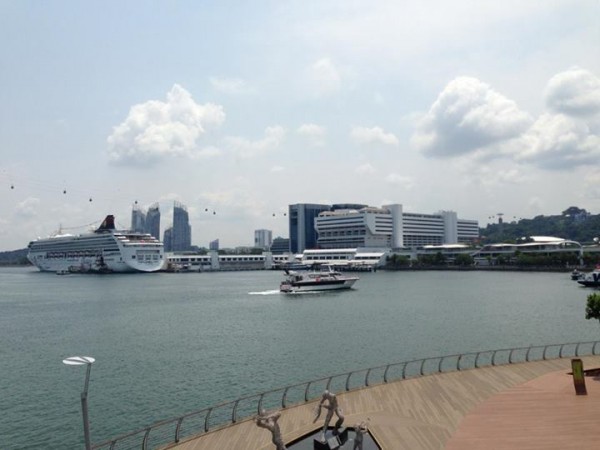 Even better the experience when you're directly on the coast. As much as Sentosa has turned into a complete tourist destination, it remains a favourite island hangout for locals. We used to take the ferry over to Sentosa, but the service has now been suspended (looking at how close Sentosa is to "the mainland" now, ferries certainly made no sense). Then it was the cable cars and buses we started taking, and forwarding it to today, we have sheltered travelators, monorails as the preferred linkway into the other island.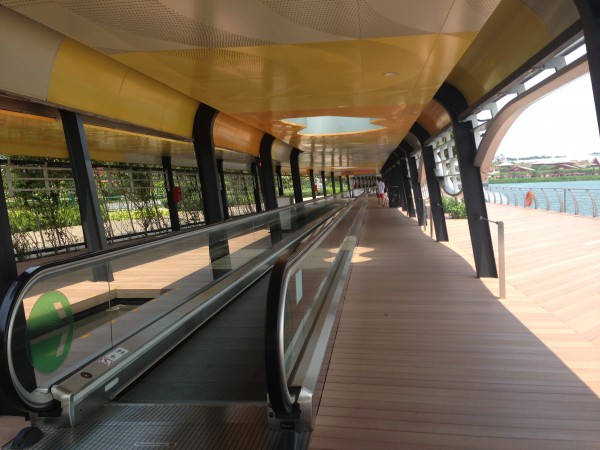 I do miss the Sentosa of the yesteryears where it's pure sand and water and ships sailing by. Having said that, I love the Sentosa of today just as much. The island has gone through a major uplift especially since the opening of Resorts World Sentosa (S.E.A Aquarium, Adventure Cove, Universal Studios) on the northern side of the island. Yes, it may look even more man-made than ever before, but there's definitely a lot more activities to indulge in.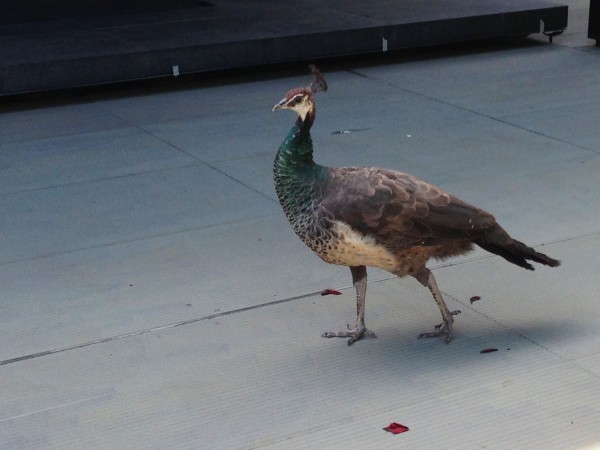 The southern part of the island is where the beach is separated into Siloso Beach, Pahlawan Beach, and Tanjong Beach. Siloso Beach is the most action packed and tourist oriented beach, with beach bars, clubs, restaurants lining its coast, and where iFly, WaveHouse, and various other activities are located at. Even the annual eletronic music festival ZoukOut is set there.
Pahlawan Beach is a little quieter, perfect to lay out your mat and read a book, or for a game of beach volley. A place my friends and I loved to head to on New Year's Eve to have our countdown with the ships that would blare their horns and shoot out flares, as midnight comes.

Tanjong Beach is the smallest beach front but it has become a favourite among many for the existence of Tanjong Beach Club (TBC) – Cover Photo. TBC has a restaurant that serves delicious food, and a beach bar with lots of reservable beach beds by the pool or on the beachfront.
Weekdays are less busy so you can while away your time in the sun over margaritas and good bar snacks, take a dip in the beautiful pool. Which was exactly what I did, not once, but twice with my best friends. Weekends are a little bit more of a voyeuristic, lots of people watching and events, with their house DJs spinning to please the crowd. All in good fun.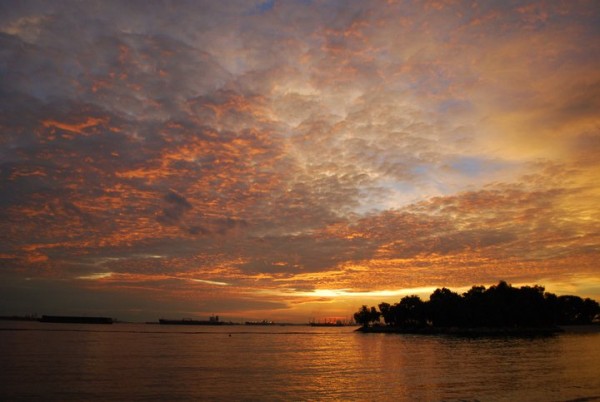 Revisit Sentosa – check.
For an overview of the island, visit their main site: www.sentosa.com.sg
For Resorts World Sentosa, visit: www.rwsentosa.com