Aside from majestic temples, Cambodia's more recent history is less beautiful. Ravaged by war and mindless cruelties, the Cambodian people have come a long way to today. Yet, remnants of this recent past still remain, and continue to endanger the locals' lives. The CLMMRF chronicles this in their museum just a stone's throw away from the other favourite temple, Bantaey Srei.
The museum itself is nowhere as graphic as the Tuol Sleng and the Killing Fields in Phnom Penh, but it serves as a reminder of something else that the locals still grapple with today – landmines. Landmines are so easily planted, but require so much skill, risk of injury or death, and time, to remove. Decades pass and the generations that follow continue to face the threat of walking upon a landmine hidden under untrekked ground. Up till today, there are reports of landmines claiming lives or severely injuring locals, especially children.
The founder of CLMMRF was actually orphaned by the Khmer Rouge, conscripted into the Khmer Rouge army at the age of 10, and later on in his childhood, conscripted to the Vietnamese army on threats to his life. After the wars ended, he independently started removing landmines and founded a little demining group as well (They continue working till today). Aki Ra and his late wife also started to take in children whom they'd come across who'd been directly affected by the mines, and made sure they're schooled and sheltered, which is another branch of the CLMMRF project.
The museum tells the story of that harsh era through the eyes of Aki Ra, and visitors can take a lot out of it. Seeing how it's within the Angkor National Park compound, and along the way to Bantaey Srei (which means you'll likely pass it along the way there), there's not much of an excuse not to see this place.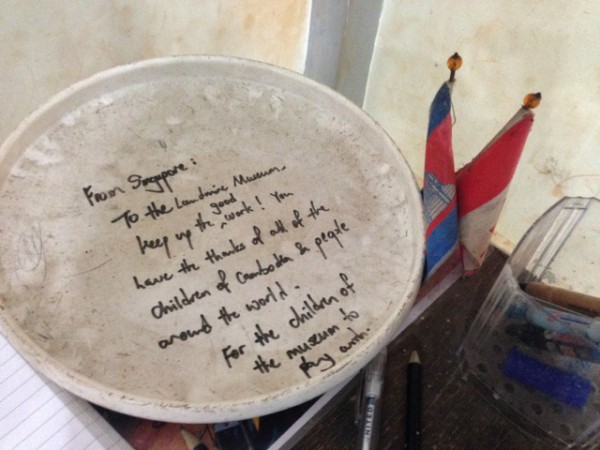 More info and support: www.cambodialandminemuseum.org
Admission: US$3
Read about Tuol Sleng & Chuoeng Ek here.